The Beauty of Sharing Leadership
Why I was wrong about shared leadership, by Rick Hill
Several years ago, while studying at Irish Bible Institute, I wrote a reflection on leadership as part of my Master's dissertation. In it I described my belief that shared leadership can often be slow to change, absent of vision, weak in decision making and abdicate responsibility. I am now convinced that I was entirely wrong and have since come to believe exactly the opposite.
As I reflect, I realise that in my twenties I was drawn to more driven and dynamic models of leadership. It was my assumption that the strong leaders were those who developed the boldest vision and communicated clear change. I thought a leader's job was to convince and cajole others to get on board with the things they wanted to achieve. A leader paved the way, charted the course and emptied the tank.
Conversely, my perception of shared leadership was that it was overly cumbersome, slow to affect change, influenced by the loudest critic and quick to take the safe option. I was frustrated and unconvinced when a clear and dynamic leader wasn't seen at the forefront. To me, consensus felt overrated and unnecessary.
While I still believe some dangers exist, I have now come to see shared leadership as essential and believe it is beneficial for the church. If group-think can be avoided and all opinions heard, there is something inherently wiser about a decision coming from a collection of minds rather than an individual. Perhaps real strength isn't seen in driving through an agenda but in trusting those we lead alongside and the process we are part of.
Recently I've seen this so clearly in these times of constant uncertainty and unprecedented change. How we have needed the visionary leaders among us who have been pushing the people of God to embrace the opportunities of the moment. These visionaries have led us to innovate and collaborate in new ways.
But vision alone isn't enough in these days, so as well as the visionary leaders, we have needed the reflective leaders among us. Just like the men of Issachar in 1 Chronicles 12, these reflective are those who "understood the times" and with prophetic wisdom and insight, have been deeply pondering and helping us reflect on all we are learning right now.
Yet we need more than reflection for the way ahead, and so as well as the reflective leaders, we have needed the pragmatic leaders who have been able to lead by offering concrete solutions and adding detail to decisions. These pragmatists are helping us move forward with clarity and certainty, and their voice is important at this time.
But we need more than pragmatism right now, because the task of spiritual leadership goes deeper than mere simple solutions, and so as well as the pragmatic leaders we need the pastoral leaders to remind us of the deep needs of people in these days. The pastors will teach us how we can respond to those who are suffering, hurting and on the margins.
It's so rare for a leader to embody all of these things but in a shared leadership environment there is space for the visionaries to dream, the reflectives to ponder, the pragmatists to plan and the pastoral to care. We need them all! This should free us to be ourselves as we lead alongside others and trust that what we each bring will shape things together. The visionaries can bring creative solutions to the table safe in the knowledge that someone else will help those ideas be worked out in practice.
So in the moments where I am leading, I need to become a listener. It's also why in the times I am part of a team, I need to contribute. And in the times, I am being led, I can celebrate the diversity of perspectives and solutions that everyone brings to the table. It reminds me of the words of Paul to the Corinthians:
"God's various gifts are handed out everywhere; but they all originate in God's Spirit. God's various ministries are carried out everywhere; but they all originate in God's Spirit. God's various expressions of power are in action everywhere; but God himself is behind it all. Each person is given something to do that shows who God is: Everyone gets in on it, everyone benefits. All kinds of things are handed out by the Spirit, and to all kinds of people! The variety is wonderful." (1 Corinthians 12:4-7 MSG)
I have been learning to appreciate the practice of shared leadership as a beautiful and treasured thing, not just for the times we are in but also for the road ahead.
Rick Hill works for the Presbyterian Church in Ireland and is passionate about equipping churches in the areas of Discipleship and Leadership. He is married to Sarah and they have 2 young boys – Noah and Micah. Rick is also an elder in Carnmoney Church near Belfast, enjoys running marathons and endures supporting Spurs.
Related stories
Article
 There was a phrase people got sick of during the many pandemic lockdowns:  '...
May 26, 2022
Article
How will you be different when you go back?This question from my spiritua...
October 6, 2021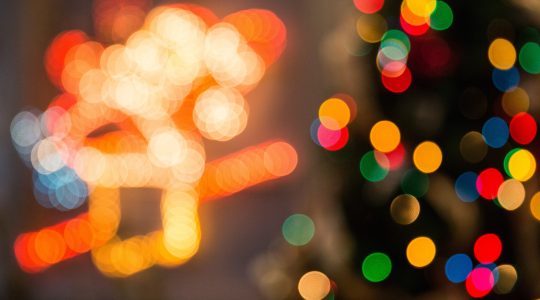 Article
Over the last few months I have been on a sharp learning curve. Leading in a ...
May 24, 2021