Leading in a Crisis
Learning how to lead differently in a pandemic
Over the last few months I have been on a sharp learning curve. Leading in a crisis looks different from leading 'normally'.  Here are some things I've noticed as I've tried to pay attention and reflect. What resonates with you?
Moving Fast (Together)
In a crisis speed is essential. We need to respond quickly. There isn't much time to reflect or weigh up all the options, to consult. Decisions need to be made. And often those who respond quickest do reap a benefit – as Jason Mandryk puts it "Whoever can innovate fastest and best will 'win'".
For some of us that is difficult. This is one reason (among many) that we need to call an end to lone leaders. We need teams to move fast. We need a diversity of voices, gifts, skills, experiences, and personalities to make the best decisions possible. One person cannot do it alone.
This applies to organisations and churches too. Alone we can do little by ourselves, but when we work together we are much stronger. We can pool resources including skills and can respond much quicker and more effectively than we could alone. I experienced this as part of the Praxis team – as a collaboration Praxis were able to run webinars on responding to Coronavirus and start Learning Communities to help leaders process and think ahead as soon as restrictions hit. Small organisations are agile and can respond quickly but with limited resources the reach and impact can be limited. When we collaborate and share resources that reach and impact increases exponentially.
When we move fast, that requires moving without all the information, it might not be as polished or professional as we would like. We don't have time to cover all the bases before we put things out. We learn by experimenting, reviewing and adapting. From the beginning I was challenged and inspired by the words of Mike Ryan of the WHO, who said:
 "In emergency response speed trumps perfection, and the problem we have at the moment is everyone is afraid of making a mistake. The greatest error is not to move. The greatest error is to be paralysed by the fear of failure"
These were words that for me became prophetic as we experimented with ideas we'd talked about for months, if not years, and, in the words of a former boss of mine, 'gave it a lash'.  When you don't know what works or will work you simply experiment, ask for feedback, review and adapt. Together.
Defining Reality and Communicating Clearly
Max du Pree famously said:
"The first responsibility of a leader is to define reality. The last is to say thank you. In between the two, the leader must become a servant."
Defining reality starts with saying how it is honestly in plain language. Often that involves the courage to say we don't' know, which requires us to ask good questions of others.
When we are given a clear explanation or framework for where we are, it frees us and gives us permission to accept that reality and live into it. Being in a leadership role means we need to communicate what is happening in a way that resonates with people's experience, in language that everyone understands. In a training session recently the facilitator told someone to "say what you see". Afterwards she commented that when we try to put more words or padding on what we see instead of just saying it clearly and directly, it becomes more and more detached from reality.
Defining reality also has to encourage action that begins to reshape that reality. Small steps are best and most manageable. At the beginning of an online church service recently the minister talked of the reality of zoom fatigue for many and of missing connection, then encouraged us all to take some time to call or text or WhatsApp people that we normally would chat to in person. Defining the reality and replacing frustration with action.
Thinking and Planning Ahead
A crucial aspect of the role of a leader is to get ahead of the curve, to be thinking 2, 3, 4 steps ahead of where we are now. That's difficult in crisis when our energy is taken up with the reality of responding. In so called 'normal times' we talk of the need for leaders to carve out time do this and it is even more crucial in times of crisis. I have been impressed as I've watched others examine the phases out of lockdown and begin to think ahead and plan ahead for how they can and should operate in two months time, getting ahead, so they can prepare, then be pre-emptive as opposed to responsive. This requires mental energy and the discipline to take time out away from Zoom calls, to rest and to recharge the creative juices, to be able to do some deep reflection on what we have been learning, on the things that need to change as a result of our experiences during the time of Coronavirus.
It seems counterintuitive, but if you are a leader, then what those you serve need most is for you to stop doing and to be still. To listen and to think. To listen well to allow others to think well. There is a tension here with the need to move fast that needs navigated carefully. Listening and reflecting well on the future is, as with moving fast, best done together.
Open up your diary – where will you carve time out to think and plan ahead?
Given we are better and stronger together who do you need to ask for help?  Who do you need to work, collaborate and think with?
What else have you learned about leading in a crisis that you would add?
If you want help working on any of the above, get in touch – take up the offer of a coaching conversation to help provide space to think and act.
If you would like to be part of a learning community – find out more here.
Related stories
Article
 There was a phrase people got sick of during the many pandemic lockdowns:  '...
May 26, 2022
Article
How will you be different when you go back?This question from my spiritua...
October 6, 2021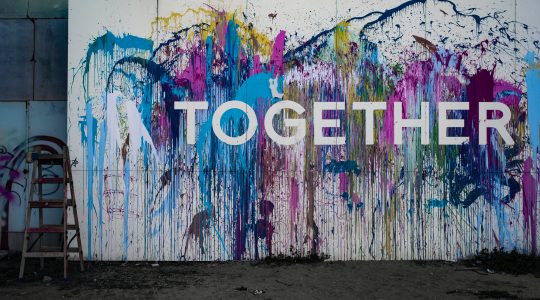 Article
Several years ago, while studying at Irish Bible Institute, I wrote a...
May 24, 2021